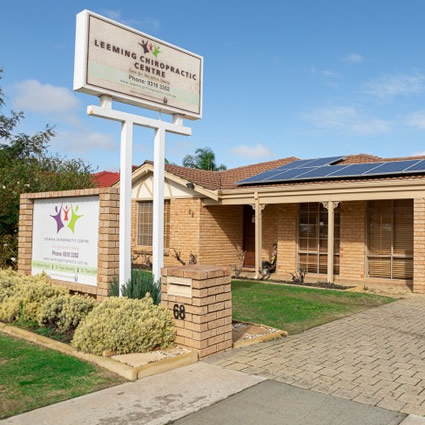 About Us
Our Practice is Family-centred
Family wellness and health optimisation have been our goal in Leeming and Bull Creek since 1999. Leeming Chiropractic Centre is dedicated to working with community members of every age and occupation. We welcome everyone from newborns, babies and children to athletes, seniors and moms-to-be. Our office is proud to feature modern digital X-ray and computerised nerve scan technology for the best in diagnostic accuracy.
Our Philosophy
We want you to be able to express your best life. When your health isn't treated as your most prised possession, this priceless gift can ebb away.
We're committed to teaching our patients that true health is a journey, not a destination. Through education we hope to communicate the value of chiropractic care.
Our desire is to see our practice members abandon the prevailing sickness care model of health (waiting for symptoms and then taking action), in favour of the emerging wellness model.
Ways of Expressing Abundant Health
This is what optimised health looks like:
A mum who can spend quality time with her kids without crushing headaches
A calm newborn who is sleeping well, without the screaming agony of colic
A good bike ride, without the backache afterward
The ability to garden without debilitating pain later that evening
The joy of travel without limits
Weekend warriors with greatly improved sports performance
Book an Appointment Today
We care about people. Our office is designed to be loving and supportive. The staff at our busy and popular centre is dedicated to guiding you to an ideal life. We invite you to join us today! Contact our office for a convenient appointment.
About Leeming Chiropractic Centre | (08) 9310 3352