Meet Dr Sabina Fischer (Chiropractor)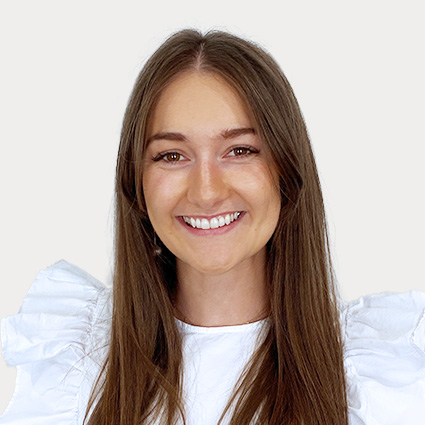 "The passion for becoming a health professional for me started when I was a child. Watching 'Grey's Anatomy' with my mother at a young age sparked my love for and interest in the human body and nursing it to health. This continued when studying human biology in high school."
Discovering the Ideal Career
Dr Sabina furthered her interest in health and wellbeing by completing a Bachelor of Exercise and Sports Science at the University of Notre Dame Fremantle. She wanted to further herself even more, and this is when she found her ideal career–chiropractic. "As a chiropractor, I can help people be the best they can be physically and mentally." Dr Sabina was drawn to the field after learning about how it can benefit one's wellbeing.
Studying in Her Hometown
"Through my degree of chiropractic science and clinical chiropractic at Murdoch University, I was lucky enough to live in my hometown, surrounded by my extensive group of family and friends, along with meeting my incredible partner, Ethan."
Dr Sabina has had the incredible opportunity to do some community work up north and locally in Perth before she settled down into her new and exciting position at Leeming Chiropractic Centre.
Providing Customised Care for All
Dr Sabina believes chiropractic care is for the entire family, and it is her job to service the community to better health no matter who they are. With her experience in both sports science and chiropractic, she can adapt and individualise all adjustments to suit each patient and their goals.
"I am so excited to meet everyone (if I haven't already) and help you smash your health goals and become the healthiest functioning person you can be."
Outside the Practice
When Dr Sabina's not at work, you can find her walking her beautiful Irish Terrier, Basil, along the beach or river. "If you can't find me there, I'll be heavily indulging in a novel on my balcony, searching for a new wine bar/restaurant or out of range camping in the back of my Troopy."
Book an Appointment
Contact Leeming Chiropractic Centre today to schedule an appointment with Dr Sabina!
Dr Sabina Fischer | (08) 9310 3352