Foot Levelers Orthotics Leeming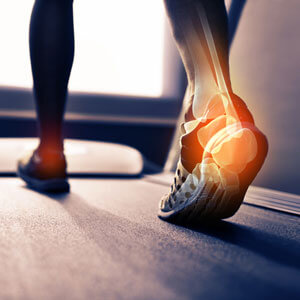 At Leeming Chiropractic Centre, we take a full body approach to care, looking at the entire picture of what you require. Our high-tech approach uses state-of-the-art technology to guide us in what your body needs, ensuring that your care is customised to you.
One such tool is our digital foot scanner. If you have chronic problems in the ankle, knee, hip, low back or even neck, the answer may lie in your feet.
Get the Support You Need
Foot Levelers are custom orthotics that can make a dramatic difference in your spinal balance and stability. They're available in a variety of forms and materials to suit your needs and your shoes.
The pelvis and feet act as the foundation of the spine. If the tiny joints in the feet are out of alignment, or poor arch structure is evident, a variety of skeletal issues will be the result.
Weight-Bearing Scans
At Leeming Chiropractic Centre, we use a high-tech digital scanner to take a picture of your feet while you're standing in a normal, weight-bearing stance. The resulting image records areas of stress in each foot. This information is used to analyse these troublesome areas.
Up to 16 data points are used to create a unique, one-of-a-kind shoe insert designed for your specific postural or structural challenge. Our custom inserts are made to accommodate both men and women, and can be used in dress shoes, athletic wear or everyday footwear apparel.
Better Posture From the Floor Up
Our custom shoe inserts support all three arches in each foot. This creates a healthier, more attractive posture. A more stable foundation is also created for improved structural dynamics. Issues such as head tilt, forward leaning head carriage and general fatigue are also addressed through our state-of-the-art diagnostic measurements.
Frequently Asked Questions
Is the foot scan taken on every new patient?
Our scanning technology will only be used if we believe that you can benefit from having a closer look at your feet. If your examination uncovers that you may need orthotics, we will perform a foot scan.
Will my orthotics fit into different shoes?
Foot Levelers creates products for high heels, work shoes, trainers and more. You can even purchase Foot Levelers thongs if you'd like to wear sandals with greater support.
I have back pain. Can it be from my feet?
Yes. Back pain is one of the most common issues that can benefit from orthotics, particularly lower back pain.
Are these orthotics the same as the ones I can buy from a chemist?
In recent years, it's increasingly common to see shoe inserts sold at the chemist. Foot Levelers are made with premium materials so they're effective and long-lasting. Each orthotic is crafted by hand to exact specifications taken from your foot scan. No other orthotic offers the 3 Arch Advantage™, because there are three arches to your foot that all need to be supported. Furthermore, Foot Levelers products are backed by extensive research.
What if I'm not happy with my orthotics?
Foot Levelers is set apart by their guarantee. Within a year, if you aren't satisfied, you can get your money back.
Contact Us for An Appointment Today
Foot Levelers have a reputation for excellence in helping people achieve greater spinal stability. This company has earned world-wide recognition over the course of many decades of solid performance. We offer Saturday appointments for your convenience and provide on-site testing. Contact our office today to learn more about Foot Levelers Custom Orthotics Leeming!
CONTACT US
Orthotics Leeming, Bull Creek, Winthrop, Canning Vale WA | (08) 9310 3352